Affordable and Reliable Tax Services
Professional Tax Preparation and Business Services
Tax Preparation and Planning
We prepare and e-file federal and state returns for all 50 states. Our tax preparation services ranges from preparing simple individual returns to more complex returns for businesses. We use our knowledge of current tax laws and regulations to keep our clients compliant in their respective industry and to notify them of potential tax savings opportunities available to minimize their tax liability.
IRS Representation
Professional representation is paramount during a tax audit. Tax audits shift the burden of proof on taxpayers. If you have been chosen for a tax audit, we can help. We carefully review each tax notice and advocate for our clients to receive either a reduction or complete abatement of penalties whenever possible.
Accounting and Bookkeeping
We offer a full range of accounting and bookkeeping services that can be tailored to meet your specific needs. We have over 25 years of professional accounting and bookkeeping experience.
About Debbie Multi-Services LLC
At Debbie Multi-Services LLC, we believe in the value of relationships. We view every client relationship like a partnership and truly believe that our success is a result of your success. We are committed to providing close, personal attention to our clients. We take pride in giving you the assurance that the personal assistance you receive comes from years of advanced training, technical experience, and financial acumen.
We provide a variety of services including income tax preparation for all types of businesses and individuals, IRS audit representation, business startup services, monthly bookkeeping, financial statements – making sure your financial records are timely and accurate.
Our continual investment of time and resources in professional continuing education, state-of-the-art computer technology, and extensive business relationships is indicative of our commitment to excellence.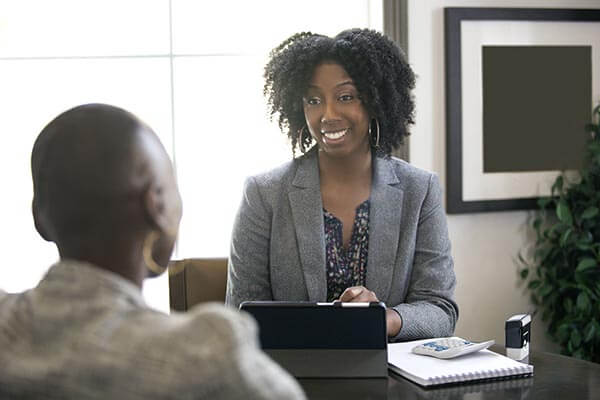 Professional Service
Debbie Multi-Services LLC can offer a full range of accounting services while giving you the individual attention that you need.
Years of Experience
Debbie Multi-Services LLC has volumes of experience working through IRS audit strategies and financial issues. We guarantee that your business is in good hands at all times.
Serving Your Business
Debbie Multi-Services LLC provides support in all areas of business consulting. Let our team guide you with a financial strategy that leads to business growth and success.
Debbie Duncanson
Ms. Duncanson is a Certified Public Accountant (CPA) with a Master of Business Administration (MBA) in Accounting. She is a highly analytical, challenge-driven professional with extensive working knowledge and experience in financial statement preparation, financial reporting, budget development, corporate and individual tax preparation and planning, handling IRS tax notices and audit representation.
Debbie has been doing my taxes for several years and she is the best! I feel 100% safe with her procedures and I am very confident in her abilities to perform such services. She is an amazing person and puts her client's needs first! Best experience ever!! If you are looking for a company that you can trust, Debbie Multi Services LLC is the place to go!"
– V. Polite
I highly recommend Debbie's services. She is thorough, honest, and works hard for her clients. Debbie's experience and expertise make it easy.
– L. Larson
As a small business owner, tax time can be stressful, but having a professional with the knowledge and expertise to get through tax season is an incredible relief. Debbie is the best and I highly recommend her services!
– Skky
Debbie was referred to me by a friend 2 years ago. Upon meeting her she has been nothing but professional and very detailed. What I love the most is she is a CPA, not another person doing taxes. I recently had an issue with my 2020 return, I reached out to her and she was able to assist with the results winning in my favor. She's very knowledgeable and if she doesn't know she will research it and get back to you. I highly recommend it for all accounting and financial needs.
– T. Jones
HAVE A QUESTION? WE'RE HERE TO HELP
info@Debbiemultiservicesllc.com